Tune Up The Manly Salon Opening January 26
January 15, 2019

Tune Up The Manly Salon is opening their door in Valley Ranch on Saturday, January 26th.
This men's retreat offers a variety of services including: hair cuts, beard trims, manicures, pedicures, shoulder massages, facials, straight shaves and waxing. The experience includes free beer and drinks, shuffleboard, TVs to watch your favorite teams, and much more fun to make your trip to the salon one of a kind.
Limited VIP Memberships available, which include unlimited services and skipping the line!
Grand Opening:
Saturday, January 26th
10:00am-7:00pm
music - free giveaways - free drinks
Business Hours:
Mon-Fri: 11:00am-7:00pm
Saturday: 10:00am-7:00pm
Sunday: 11:00am-6:00pm

Make your appointment: 281-602-2254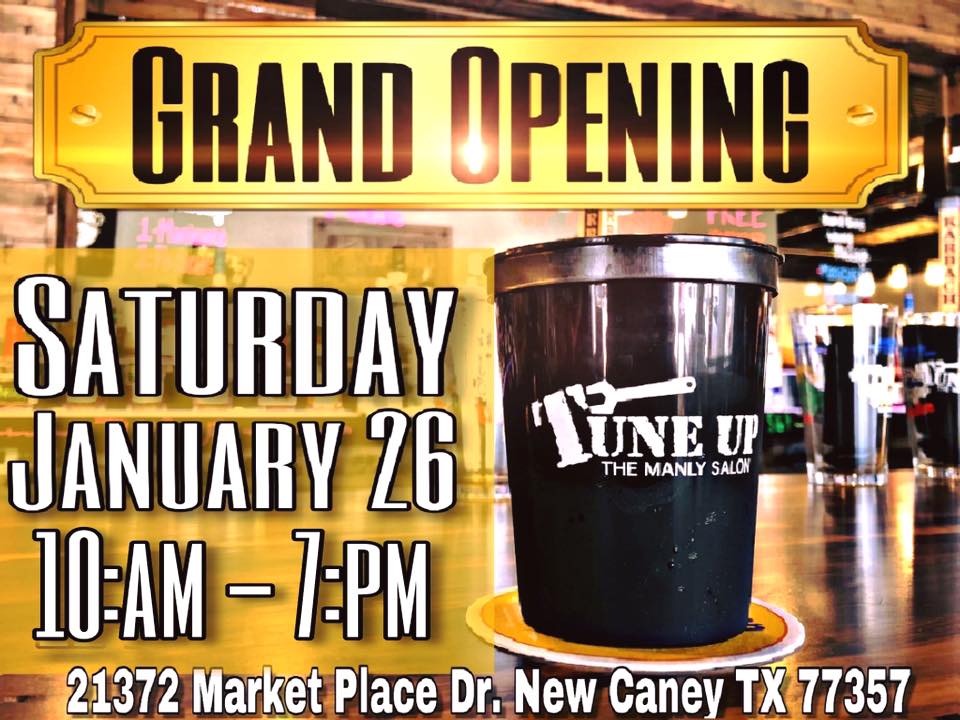 Archives