Math Day at Mathnasium of New Caney
June 10, 2019

Visit Mathnasium in the Town Center on June 21st for Math Day! There will be a free math session, giveaways and fun math games.
Who can attend: Students in 1st to 12th grades
Math sessions will cover: Magic of 9s, thinking in 3/4s, proportional thinking, and mental techniques for addition, subtraction, division and percent.
Drinks and snacks will be served. Only 30 spots are available, so send an email with your name and phone number to reserve your spot!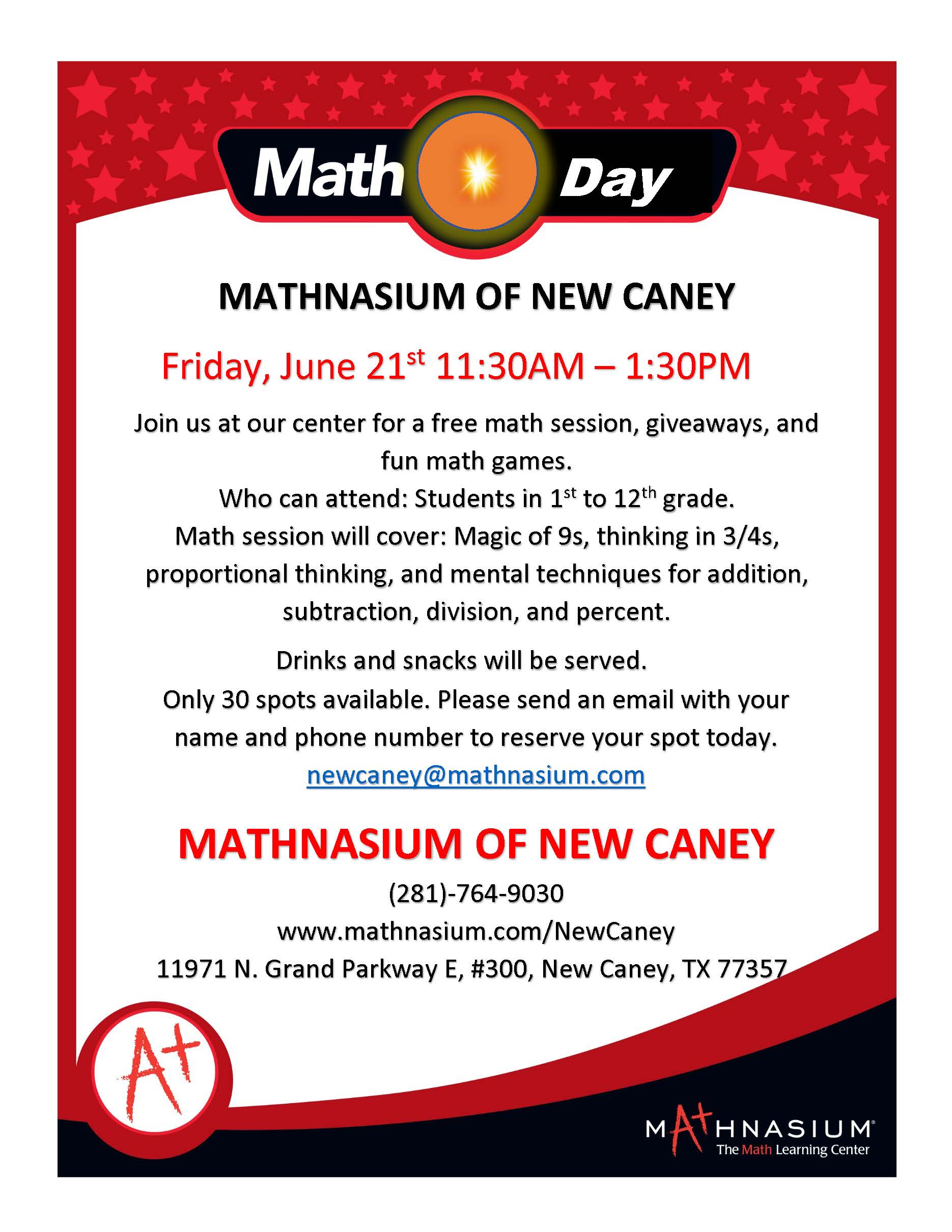 Archives