Career Fair at Ulta Beauty!
May 14, 2018

Ulta Beauty is looking for passionate beauty lovers to join their team in Valley Ranch! Their new store is set to open in the beginning of June.
The store is holding a career fair May 15 - 16 to hire for the Temporary Task Associate Position. They will be doing on the spot interveiws and offering jobs on the spot! Candidates must be available between May 23 and May 31, no exceptions.
This role will help support the management team with new store setup, and has the potential to stay on as a regular employee after the store opening.
The event will take place at their new location in Valley Ranch Town Center, located next to TJ Maxx.
Ulta Beauty
21524 Market Place Drive
New Caney, TX 77357
Tuesday, May 15
11:00am-1:00pm

Wednesday, May 16
1:00pm-4:00pm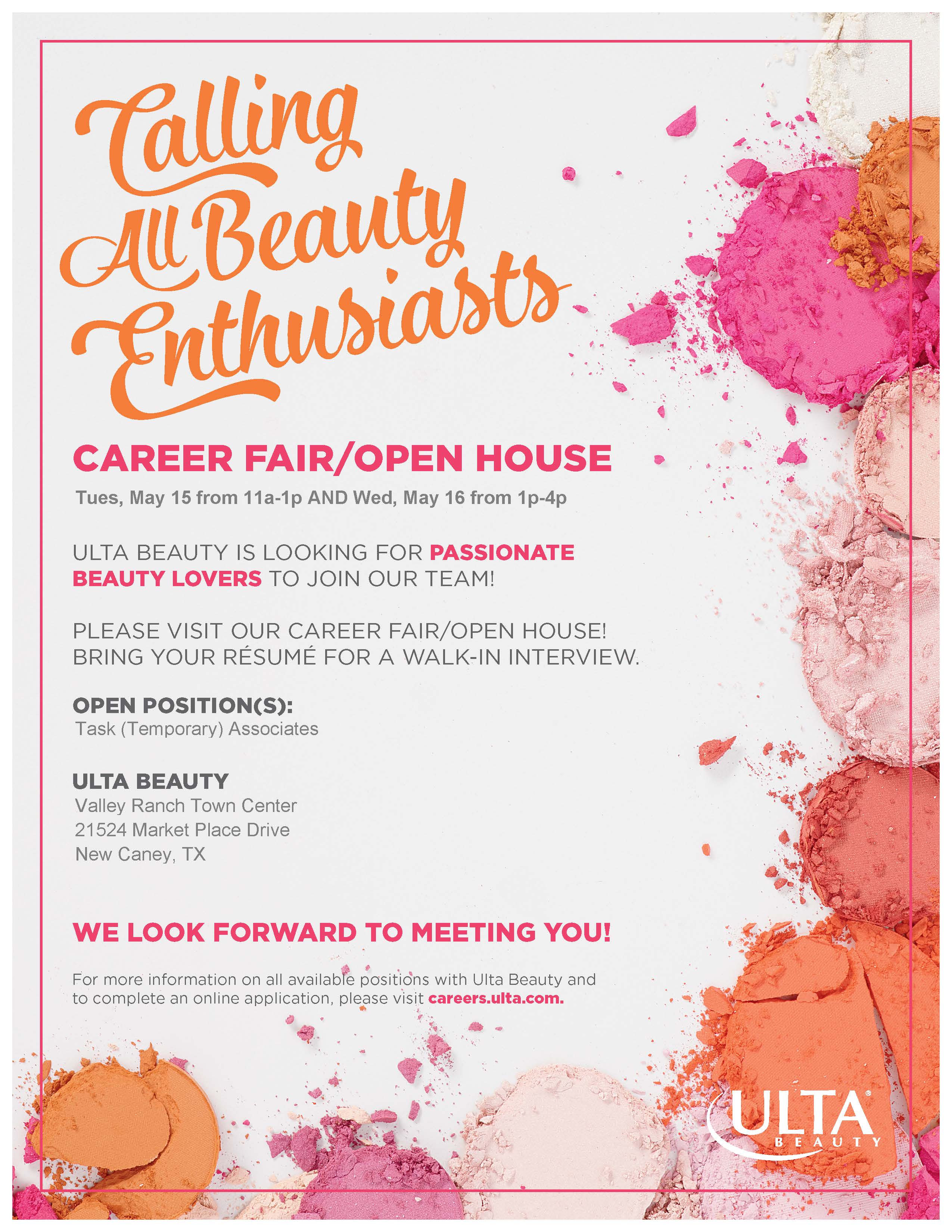 Archives