Grand Opening Celebration July 24th: Valley Ranch Self Storage
July 21, 2021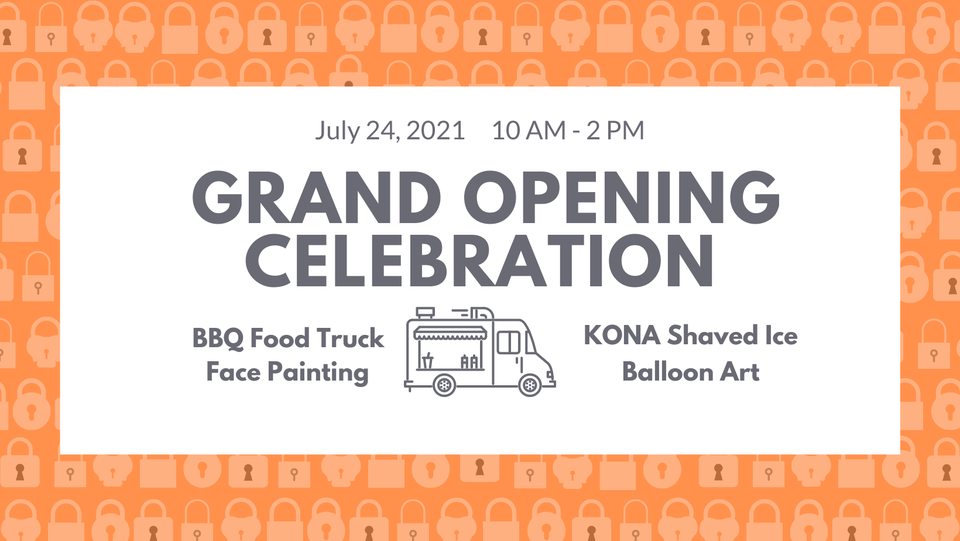 PORTER, TEXAS – Conveniently located at the main entrance into the Valley Ranch community along I-69, Valley Ranch Self Storage is hosting a grand opening event on Saturday, July 24, from 10am-2pm. Families are invited to join for delicious BBQ, shaved ice, giveways, activities for kids, and more.
Valley Ranch Self Storage can meet your needs, whether you are ready to free up some valuable space in your home or business – from a parent storing keepsakes, a student in between housing over the summer, a sports enthusiast needing to store equipment, or a businsess looking for safe and secure file storage.
Units range from 5'x5' to 10'x30' across three levels of 100% climate controlled self storage space. The property is a fully fenced and gate access-controlled facility with a state-of-the-art security system and featuring many other amenities including a comfortable lobby, elevators, carts and dollies, and best of all, a friendly staff to assist with any storage needs.
To receive updates on all things happening in Valley Ranch sign-up at valley-ranch.com.
###
The Signorelli Company
Since 1994, The Signorelli Company, founded by Danny Signorelli, has developed and built the finest places where families can live, work, shop and play. Diversified in all aspects of real estate, from single-family and multi-family to retail, commercial, land development, and mixed-use projects, The Signorelli Company is recognized as a leader in Texas and Oklahoma and is one of the largest privately held development companies in the State of Texas. The company is headquartered in The Woodlands, TX. For more information about The Signorelli Company, visit www.signorellicompany.com or follow the brand via Facebook, Twitter, LinkedIn or Instagram.
Valley Ranch
Valley Ranch is a 1,400-acre master-planned community in New Caney, TX. Since 1999, the Signorelli Company has developed over 700 acres and delivered approximately 2,000 single family homes, 850,000 square feet of restaurants and retail, approximately 750 apartment units, nearly 240 acres of lakes, parks, trails and greenspace, along with civic components including New Caney ISD's 8,500 seat stadium, a 35,000 square-foot natatorium and little league baseball fields, all adding a significant community draw to the Valley Ranch Town Center retail component of the community. For more information about Valley Ranch, visit www.valley-ranch.com
Valley Ranch Self Storage
When you're looking for a premium storage solution for overflowing closets and jam-packed office spaces in Porter, TX, look no further than Valley Ranch Self Storage. Located on Valley Ranch Crossing Drive (with convenient access to the Eastex Freeway Service Road) our modern facility is located near the Valley Ranch subdivision and Villas at Valley Ranch Apartments—perfect for residents looking for nearby storage. The property is a fully fenced and gate- access-controlled facility with a state-of-the-art security system featuring many amenities including a comfortable lobby, moving truck, elevators, carts and dollies, and best of all, a friendly staff to assist with any storage needs. For more information about Valley Ranch Self Storage, visit www.valleyranchstorage.com
Archives