DaVita Dialysis Opening September 9th at Valley Ranch Town Center
August 29, 2019

(NEW CANEY, TEXAS) The Signorelli Company is proud to announce DaVita Dialysis will open on September 9th at Valley Ranch Town Center, located at 22118 Market Place Drive, Suite 100 in New Caney Texas. Valley Ranch Town Center is a 240-acre mixed-use development with over 850,000 sq. ft. of existing retail, restaurants, entertainment, and multi family, all within the 1,400-acre Valley Ranch Master Planned Community. DaVita, which is Italian for "giving life", not only provides kidney dialysis services, but is also committed to elevating the health and quality of life of their patients.
DaVita Dialysis will join recently opened Sub Zero Ice Cream, Mathnasium, My EyeLab, Olive Garden, and the second location for local award-winning Yummy Tummy Bakery, adding to the existing array of over 50 sought-after retailers, restaurants, and entertainment opportunities at the destination center. Upon completion, Valley Ranch Town Center will feature over 2.0 Million sq. ft of customer shopping experiences and conveniences. Louis Carpenter with Cushman & Wakefield represented DaVita Dialysis in the deal. For more information, visit https://www.shopvrtc.com.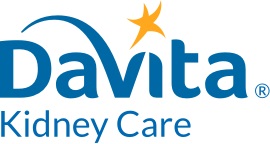 The Signorelli Company
For over twenty-five years, The Signorelli Company, founded by Daniel Signorelli, has developed and built the finest places where families can live, work, shop and play. Diversified in all aspects of real estate, from single-family and multi-family to retail, commercial, land development, and mixed-use projects, The Signorelli Company is recognized as a leader in Texas and Oklahoma, and is one of the largest privately held development companies in the State of Texas. The company is headquartered in The Woodlands, TX. For more information about The Signorelli Company, visit www.signorellicompany.com.
Archives